Housecall for Health: HPV Progress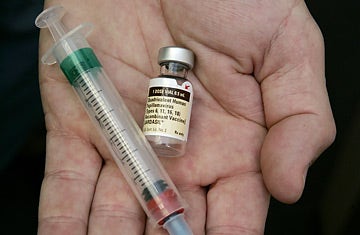 The CDC says it is gaining ground in the battle against the human papillomavirus.
FOX's  Colleen Cappon reports in this edition of "Housecall for Health":
HPV, the most common sexually transmitted disease in the U.S., is down 56% among female teenagers since the vaccine was introduced in 2006.
An estimated 79 million Americans are infected with the virus that's blamed for causing as many as 27,000 cancer cases each year.
Health officials say it's great progress, but more work needs to be done.
Housecall for Health, I'm Colleen Cappon, FOX News Radio.
CLICK HERE for more on this story.