Remembering Iraq: A FOX News Radio Special Hour 1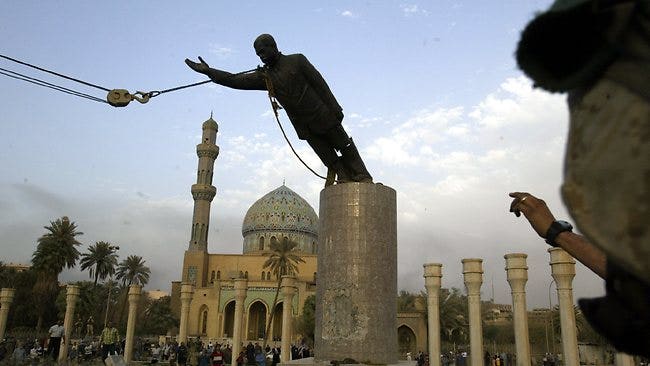 It's been ten years since the U.S.-led invasion that ousted Iraqi President Saddam Hussein began. Over the last decade, hundreds of thousands of lives were altered irrevocably by the war. We take you to the front lines, where the battles raged and heroes were made through valor and sacrifice – for freedom. We'll look at the spouses left behind and the children of our military heroes and continuing support at home for our wounded veterans and for the children of the fallen.
In this hour of our Memorial Day special on the Iraq War, we will talk with host of FOX News Channel's "War Stories" Lieutenant Colonel Oliver North as well as contributors to the book "Fire and Forget: Short Stories from the Long War". We will also take a look a Hollywood's take on the Iraq War.
Listen below to the first hour of "Remembering Iraq: A FOX News Radio Special" hosted by FOX News Channel's Griff Jenkins:
Follow Griff Jenkins on Twitter: @GriffJenkins