Country Icon George Jones Dies [VIDEO]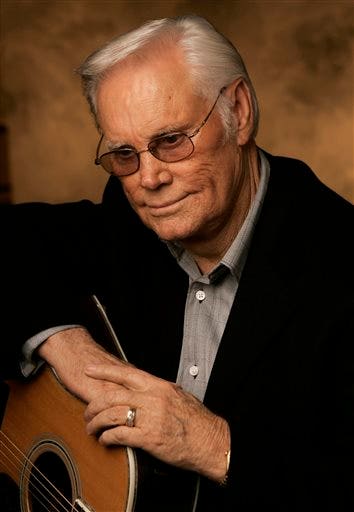 Country icon George Jones died Friday in Nashville, Tennessee. He was 81.
FOX News Radio's Sabrina Sabbagh reports:
("He Stopped Loving Her Today")
George Jones was a member of the Grand Ole Opry and the Country Music Hall of Fame. His career spanned more than five decades and included countless hit songs.
("White Lightning")
Jones recorded more than 160 charting singles, more than any other artist in any format in the history of popular music.
("Who's Gonna Fill Their Shoes")
And even at 81, he wasn't slowing down. Jones was in the middle of his farewell tour when he was hospitalized last week. And the tour was suppose to conclude with a sold-out, star-packed show in Nashville in November 
Sabrina Sabbagh, FOX News Radio.
WATCH George Jones performing "He Stopped Loving Her Today":