Next Pope Challenges: Ordination of Women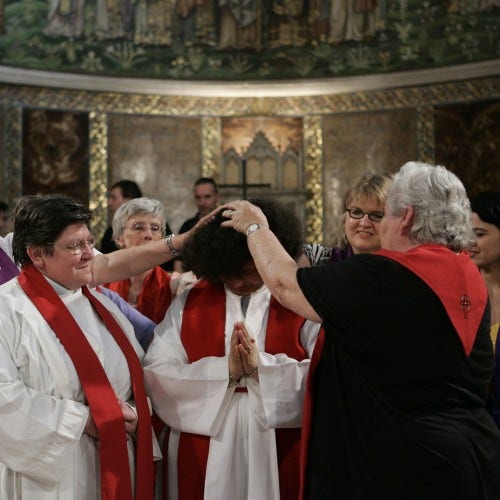 While there is a fable about a female Pope, the Catholic Church's policy strictly forbids the ordination of women.  Could that change when the next Pope takes over the Vatican?
FOX News Radio's Courtney Kealy has more in our continuing series:
The fable traced to 13th Century writings tell the tale of Pope Joan, who became Pope briefly around the year 855.  Disguised as a man, Pope Joan went into labor and was killed by an angry mob – or so the fable goes that a Holy Father became an Unholy Mother.  With the Catholic Church still not allowing female priests, there will be no female Pope.
(Fr. Morris) "The explanation that John Paul II gave to theologians who were asking him the question about female ordination to the priesthood – and then, of course, if that were the case, it could be to a Bishop, or a Cardinal, or a Pope – his answer was this is something that I even, as Pope, do not have authority to change because it's something that goes back to the example of Jesus himself."
Father Jonathan Morris, a FOX News contributor, says it would be a reversal of Jesus choosing men as his first disciples.  But the story of Pope Joan still fascinates some, and is mentioned in an appendix of the Oxford Dictionary of Popes.
Courtney Kealy, FOX News Radio.
CLICK HERE for more of our special series on Next Pope Challenges.