Extra: 'Hush-Money' And Politics … The New York DA's Case Against President Trump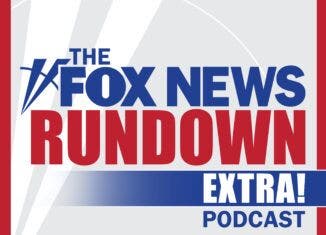 The grand jury weighing charges in Manhattan District Attorney Alvin Bragg's hush-money probe against Former President Donald Trump is expected to meet next Monday.
Last weekend, Former President Donald Trump said he expected to be indicted.
The probe is related to a payment made to adult film star Stormy Daniels just before the 2016 election by Trump's former "fixer" Michael Cohen. It is believed Bragg will accuse the former President of a criminal campaign finance violation.
Defenders of President Trump have claimed this is a 'weaponization' of the justice system and a political attack by the DA.
This past week on the Rundown, former Assistant US Attorney for the Southern District of New York and FOX News Contributor Andy McCarthy joined host Dave Anthony to discuss break down the case and what charges the former President could face.
McCarthy also weighed in on the politics surrounding the issue, and what's important to know about the ongoing investigations surrounding President Trump in other jurisdictions including Georgia.
Due to time limitations, we could not include all of the discussion in our original segment. On the FOX News Rundown Extra, you will hear our entire interview with the former federal prosecutor and FOX News Contributor Andy McCarthy and get a better understanding of former President Trump's legal troubles.