Bret Baier And Martha MacCallum React To Possible Trump Indictment: 'The Whole Thing Doesn't Make Sense To Me'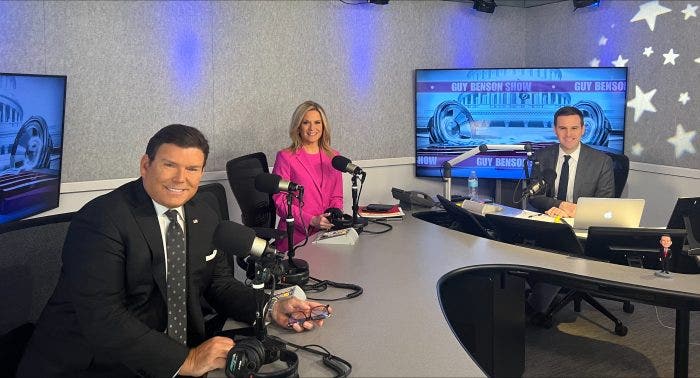 Listen To The Full Interview Below:

Bret Baier, anchor of Special Report and Martha MacCallum, anchor of The Story joined the Guy Benson Show to discuss the possible legal and political fallout if former President Donald Trump is indicted over alleged payments to adult film star Stormy Daniels.
Baier reacted to a possible Trump indictment saying,
"It doesn't make sense to me at all. Like the whole thing doesn't make sense to me. The fact that, you know, you have this Manhattan D.A. going down this road on something that the previous D.A. decided he was not going to do. And the actual charge is a federal charge dealing with the election and affecting the election. I mean, there's all kinds of things that can fit under that bucket. And I just think it's fascinating that this is the thing that is going to tip the balance. I mean, there's a lot of other things out there that potentially Trump faces, but this one is probably one he could swing for the fences on.
MacCallum reacted to the possible Trump charges saying,
"The feds didn't want to touch it. So I think that probably the former president, that's probably why he was so enthusiastic about saying, you know, they're going to arrest me on Tuesday, because I think he sees this as a rallying cry for people because it's very in many ways, it's simple to understand. It's like what, you know, they're going to they want to get him on that. And he's still got January six. He's still got the classified documents situation. He's still got the Georgia election, all of these sort of more substantive things hanging out there that are you know, the evidence is sort of building towards."