Extra: What's Behind The New Wave Of Violence In Israel?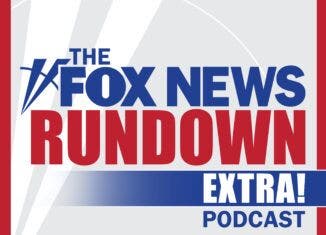 The past week has been a trying for Israelis, who reeled from a Palestinian gunman's attack outside an East Jerusalem synagogue. Seven people were killed as they finished their Friday Night Shabbat – or Sabbath – worship.
Earlier this week, FOX News Rundown: Evening Edition host Eben Brown spoke with Knesset Member and former Israeli Ambassador to the UN Danny Danon about the attack and how Israel may respond.
Danon is also a leader of the Israel Likud party, the conservative party of Benjamin Netanyahu, who only recently again became Prime Minister and whose new government feels the Palestinian attacks in recent weeks are a test of their leadership.
We have plenty of fresh interviews each day during the week, and sometimes we have more to share. On today's FOX News Rundown, you will hear our interview with former Israeli Ambassador to the UN Danny Danon and get his take on the recent violence in Israel.