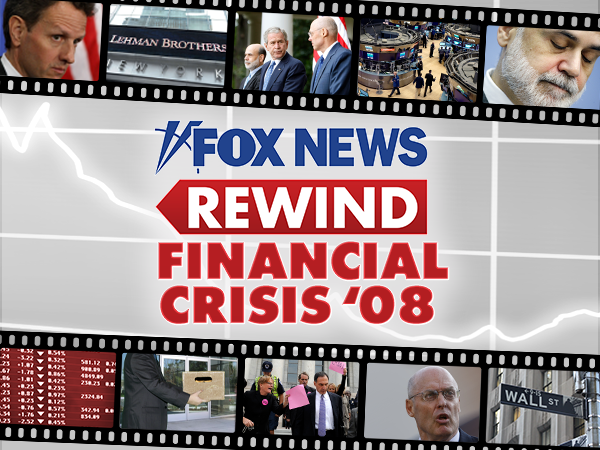 Legendary investment house Bear Stearns is rescued by the federal government. But when Lehman Brothers is pushed to the brink, the nations top financial minds make a critical choice.
Voices heard in this episode:
Neil Cavuto, Host of Your World on the FOX News Channel
Liz Claman, Host of The Claman Countdown on the FOX Business Network
Jon Hilsenrath, Senior Writer at the Wall Street Journal
Kerry Killinger, former CEO of Washington Mutual
Steve Moore, Economist and FOX News Contributor
Randall Kroszner, former member of The Federal Reserve Board of Directors
Gary Kaminsky, Senior Advisor to Morgan Stanley Wealth Management
Sandra Smith, Co-Anchor of America Reports on the FOX News Channel
Sheila Bair, former chair of the Federal Deposit Insurance Corporation
Mark Zandi, Chief Economist at Moody's Analytics
Anton Valukas, Examiner of the Lehman Brothers Bankruptcy Report
You May Be Interested In...