Raymond Arroyo: Discovering The True Story Behind The Wise Men Who Found Christmas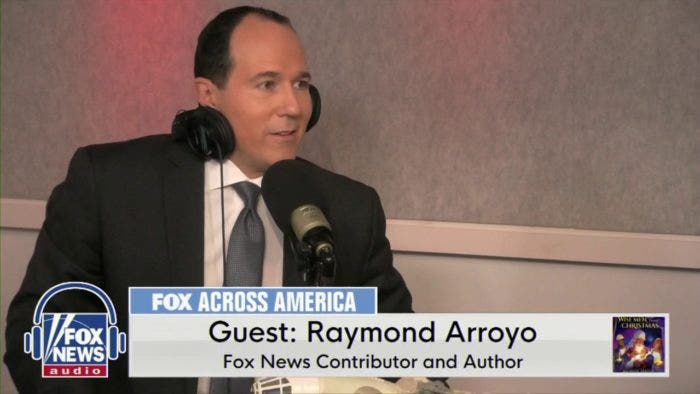 Fox News contributor Raymond Arroyo joins Fox Across America With Jimmy Failla to talk about some of the interesting history he learned while writing his new book, The Wise Men Who Found Christmas.
"What I was stunned by, the old story, that song 'We Three Kings' of Orient are, you hear it every year. It's all wrong.  They were not three. The gospel only says three gifts. It says nothing about the number of men. The Coptic Church says there might have been 60 wise men. The Syrian church says 12. If you look at the first spread in my book, there are 12 guys on the rooftop, three primary characters in the foreground, nine others in the background. So I'm thinking there might have been 12. But they were not kings. They were just magi. Magi were kind of magicians, soothsayers, stargazers, interpreters of dreams. And so they were familiar with the prophecies. And they were not from the Far East, the Orient. They were from the immediate East, the immediate Orient, which was Petra."
To hear what else he had to say about the book, listen to the podcast!