Rep. Tony Gonzales: 'The Border Crisis Is As Bad As It's Ever Been'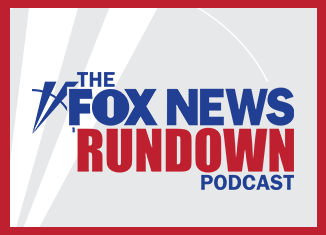 In 2022, nearly two million migrants have been apprehended unlawfully crossing the U.S. southern border, and those making the dangerous journey are not always successful or accounted for. Over the weekend, nine migrants were discovered to have drowned in the Rio Grande river. U.S. Customs and Border Patrol reports they have focused resources in this area to attempt to save the lives of those making a perilous journey across the border. Congressman Tony Gonzales (R-TX) represents a district bordering Mexico and he joins to explain the chaos he has witnessed firsthand at the border. He discusses his hope that Democrats will work with Republicans on the issues of border security and immigration and stresses how important sufficient resources at the border are to preventing migrant casualties.
California temperatures were in the triple digits this week and Governor Gavin Newsom urged residents to reduce energy use in order to prevent the likelihood of a power grid failure. The extreme heat straining the power grid is leading many to question whether or not the system will be able to support more electric vehicles as California plans to phase out gas car sales by 2035. Fox News Senior National Correspondent William La Jeunesse is based in Los Angeles. He joins the Rundown to discuss the limitations of California's green energy efforts, how they plan on mandating electric vehicles, and whether or not other states will follow this trend.
Plus, commentary by Fox News Contributor Tomi Lahren.