Lara Trump: The FBI's Raid On Mar-a-Lago Is Just The Latest Outrageous Attempt To Sully Donald Trump's Name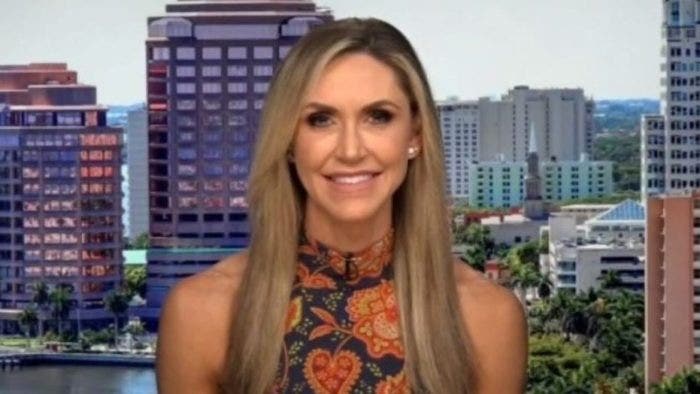 Fox News contributor Lara Trump joins Fox Across America With Jimmy Failla to share her thoughts on the FBI raiding former President Trump's Mar-a-Lago residence, and why she feels this was all politically motivated.
"Most people don't even know the whole of it. What people see, like this sort of thing is obviously on the surface and a very big deal and just such an egregious violation of everything that we stand for as Americans. But I mean, this kind of thing has been going on, for our family, obviously, since the day Donald Trump came down the golden escalator and announced he was running for president. But anybody associated with Donald Trump, people that work at the Trump Organization, anyone with any connection to him has been targeted. And you look at the different treatment that they have received, whether we're talking about Peter Navarro, whether we're talking about former Trump campaign managers, these people were smeared. They were dragged out in public, made spectacles of. We have never seen something of this magnitude happen in the history of America. It's is disgraceful. But I hope a lot of people got a wake up call yesterday because you can't run a civilized country like this. This is outrageous."
Plus, Lara criticizes the Republican lawmakers who have yet to speak up about this raid. Listen to the podcast to hear what else she had to say!