Rep. Jim Jordan: How Donald Trump Is The Joe Montana Of Politics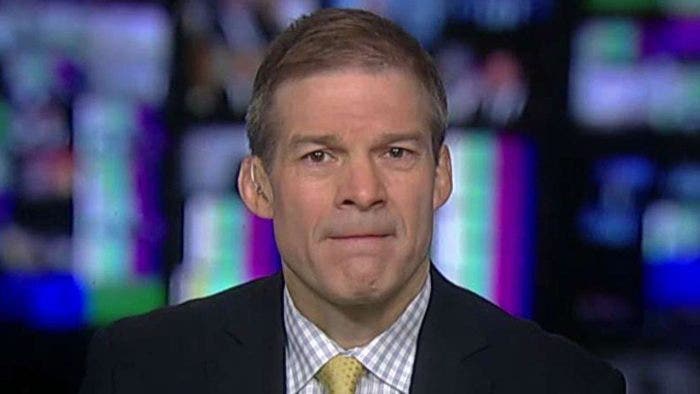 Ohio Republican Congressman Jim Jordan joins Fox Across America With Jimmy Failla to explain why White House press secretary Karine Jean-Pierre is wrong to claim the Supreme Court took away a women's constitutional right to an abortion by overturning Roe V. Wade.
"It's interesting the order the Founders placed the rights they chose to mention when they were declaring to the world why it was appropriate to do what they were getting ready to do. You can't pursue happiness, you can't pursue your goals and dreams. If you don't have freedom, if you don't have liberty and you never have freedom or liberty, if government won't protect your most fundamental right, your right to live. And it's that basic and pro-life committee has been working for 50 years to protect unborn children's lives. And we had a huge step in that direction with the Supreme Court decision. So I think that's tremendous news. And I always tell folks it would not have happened but for President Trump. I don't think any of the Republican president would have stuck with Kavanaugh when the Left tried to do to him what they tried to do."
Plus, Rep. Jordan talks about how the Democrats' policies continue to make inflation worse. To hear what else he had to say, listen to the podcast!