Brian Brenberg: We Need To Make A U-Turn On The Economy To Avoid A Recession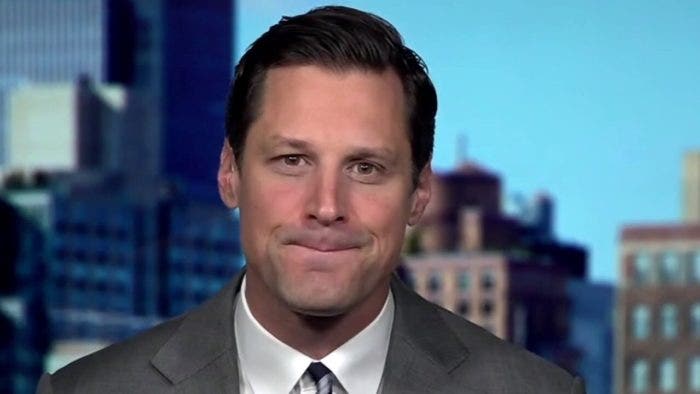 Fox News contributor and Professor of Business and Economics at The King's College in New York City Brian Brenberg joins Fox Across America With Jimmy Failla to shed light on whether the U.S. is heading for a recession.
"You need such a U-turn right now. Really, the only way you can make that kind of U-turn is to completely clean house in terms of who's there. I was listening to Janet Yellen talking about whether we're going to have a recession. And she says, oh, recession isn't imminent. Don't worry, recession isn't imminent. The economy shrank last quarter. We've already popped one button on the shirt. If you pop one more, you're not going to be able to put it on anymore. That's where we are. And she's saying, recession is not imminent. You've got one foot in it right now. We're probably actually in a recession right now. I hate that that's the case, but I would bet we're in a recession right now. We'll find that out when we get GDP numbers for the second quarter. But here she is out there saying it's not imminent. What are you talking about? She's got to go. I mean, you've got to let her go. And for some reason he won't."
Plus, Brian gives Jimmy his take on President Biden's latest plan to lower record-setting gas prices. To hear what else he had to say, listen to the podcast!