Rep. Jim Jordan: The January 6th Committee Is Putting On A Partisan Show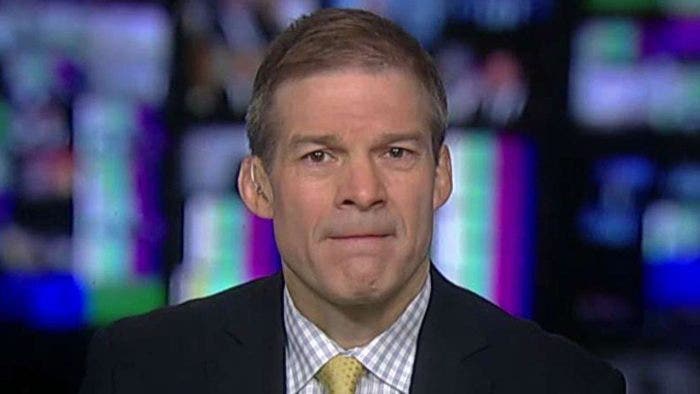 Ohio Republican Congressman Jim Jordan joins Fox Across America With Jimmy Failla to explain why he believes House select committee investigating the January 6th attack on the U.S. Capitol is being blatantly unfair to the minority party during their hearings.
"The first time in American history the minority leader was not allowed to place on the select committee the individuals he or she had selected. The first time in the history of the Congress that hasn't been allowed. And the real implication of that is there's no cross-examination, there's no adversarial type of relationship. That's how we get to the truth in our system of justice, and there's none of that happening. Every other committee, if you're the majority party, you get you get more members on the committee. We understand that. But the minority always get to at a hearing have at least one witness. The majority will get like three witnesses. You'll get one. But there's always the opportunity to cross-examine any and all witnesses, except now, except with this committee. It's a partisan show."
Plus, Rep. Jordan criticizes House Speaker Nancy Pelosi for waiting until this week to hold a vote on a bill which would provide more security to Supreme Court justices. Listen to the podcast to hear what else he had to say!