Brian Brenberg: Why Biden Does Not Get A Passing Grade On The Economy During His First Year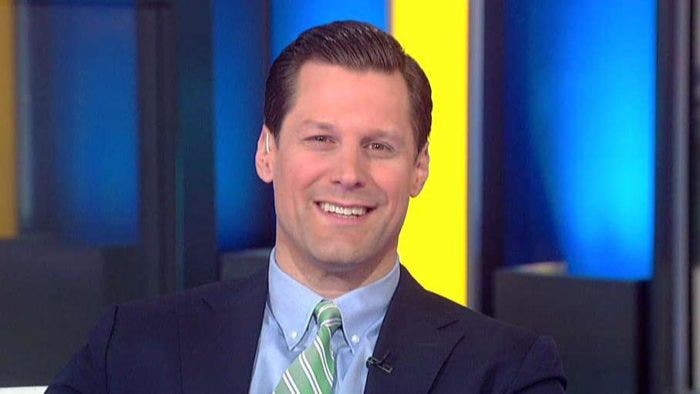 Fox News contributor and Professor of Business and Economics at The King's College in New York City Brian Brenberg joins Fox Across America With Jimmy Failla to discuss President Biden's handling of the economy.
During his first 12 months in office, Biden has dealt with a multitude of problems, including the ongoing COVID-19 pandemic, the withdrawal of all U.S. troops from Afghanistan and record-setting inflation. In December of 2021, the consumer price index climbed 7%, which was the largest 12-month gain in nearly 40 years. Because of these dramatic price increases, Brian feels as though the President deserves a failing grade on the economy for his first year.
"It's inflation. You can disagree on a lot of different issues. You can disagree on taxes. You can disagree on budgets. You can't disagree on inflation because inflation is what wrecks economies. If you look at failed economies around the world and throughout time, there's one thing you'll always see, and it's inflation. The currency is gone. Nobody thought this was possible. Nobody thought you'd see sustained inflation. Everybody thought in fact it was the opposite. The world had changed, we're never going to have inflation again. He brought it back, at seven percent. We're not just talking four or five, which is interesting. It's seven percent. It's almost 10 percent on the producer side which eventually finds its way to the consumer side. The point is, if you're at inflation at that level and you haven't convinced anybody that you get it, which a year in he hasn't convinced anybody that he's got it, that's what scares me. Joe Biden is in power for three more years presumably. His policy is going to run."
Later, Brian reacts to a recent New York Magazine article which criticizes the Democratic Party for catastrophic school closures and the impact remote learning has had on children.
Fox News contributor and former Utah Congressman Jason Chaffetz also stops by to tell Jimmy why he thinks Biden has mostly failed the American people during his first year in the Oval Office. Plus, founder and Executive Director of Power The Future Daniel Turner explains how the Biden administration's policies have been detrimental to the energy industry.
Listen to the podcast to hear what else Jason, Daniel and Brian all had to say!