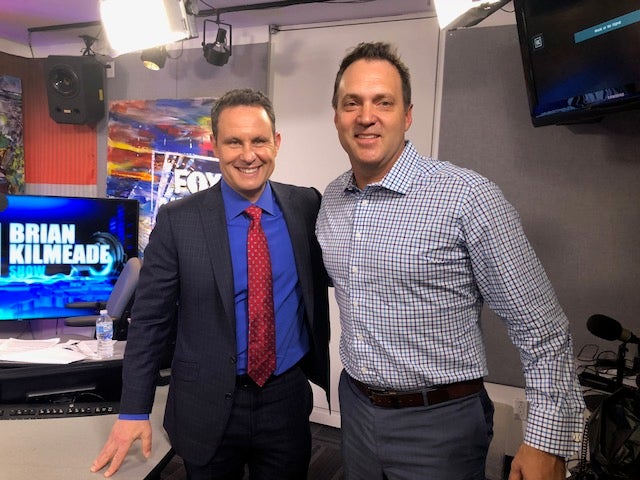 Adam Housley, Fox News Senior Correspondent since 2001, joined Brian Kilmeade and explained his decision to leave Fox News after 17 years. Adam reflected on his award-winning career and shared some fun stories about Fox News colleagues, including how Geraldo Rivera got invited to Adam and Tamera's wedding and why he owes Geraldo "100 drinks". Brian and Adam also discussed the current state of affairs in California regarding taxes and immigration.
Listen here:
Adam Housley tweet on his decision to leave Fox
@adamhousley Aug 24
• Getting some time to see all this spin has me wanting to make one thing clear. Fox gave me amazing opportunities. I am not bashing them on the way out. For you partisans, look at my news reporting. I have 17 years of solid fair work. My coverage speaks for itself.
• Some news numbers for you. 24 countries. 22 states…more than 1100 nights on the road. Some of the biggest stories of our time. It was a blessing. I will miss it and my colleagues. Behind the camera and in front. Many lifelong friends. Here's a shocker. From all networks too
• And final comment on this. My statement speaks for itself and as soon as this hurricane collapses I can't wait to hug my kids and my amazing wife, have an amazing glass of wine and coach soccer. Proud of my friends, family and career this far.
Well wishes to Adam
Geraldo Rivera @GeraldoRivera
• I'll miss you @adamhousley You're a terrific reporter, brave, smart & loyal colleague. Plus, you owe me like a hundred drinks. Love and best wishes to you, Tamera and your kids. Remember Erica and I were there for your gala launch party, aka wedding. xxx
Greta Van Susteren @greta
• .@adamhousley? is like a brother to me;I love him;it is 100% true that it is his choice to leave,he wanted to spend more time with his wife Tamara and 2 kids;he want sto see the kids grow up;they moved to north Calif,Adam has lots of projects including a family vineyard
• —This is such a loss for @FoxNews ..I talk to @adamhousley and now my wish that maybe some day I will be working w/ him again;in the meantime,he gets to spend lots of time w/Tamara and their 2 kids; Adam is a wonderful father and husband and friend