Pastor TD Jakes: Soar! Build Your Vision from the Ground Up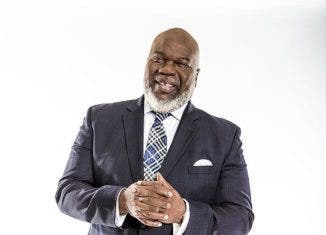 He is a powerhouse of inspiration and wisdom. Bishop T.D. Jakes is known worldwide through his successful ministry out of his Dallas based church The Potter's House, which also includes a weekly television ministry program called The Potter's Touch viewed by more than three million people. He's also written more than forty books.
We discuss his latest book "Soar: Build your vision from the ground up." The book, like the church itself, is a testament to Jakes' entrepreneurial skills in balancing faith with economic empowerment. Even if you don't go to church, or crack open a Bible, you've probably heard of Bishop T.D. Jakes: pastor, movie producer, businessman. Find out how he's faithfully carrying out God's mission.