An Epic Meat Bar Of A Podcast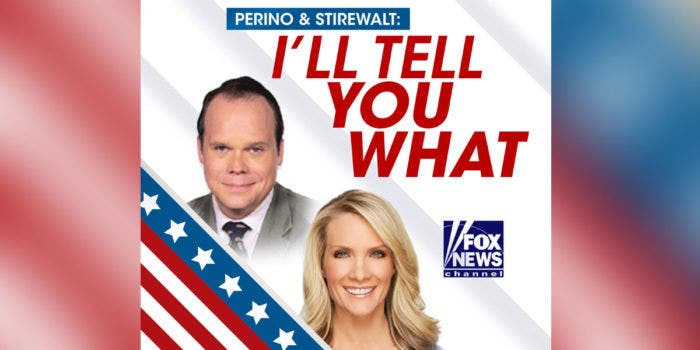 Dana & Chris have Georgia on their minds. Specifically the 6th Congressional District.
Dana Perino, former White House Press Secretary, co-host of Fox News Channel's "The Five" and best-selling author of "And The Good News Is…" and Fox News Politics Editor Chris Stirewalt run through the daily goings on in the world of politics.
This week, they discuss the coming run off in The Peach State, a possible senior staff shuffle in The Trump Administration and the case of the misplaced war ship.
Plus, Dana answers questions from the mailbag and Chris tries to right the ship in trivia.
LISTEN to "Perino & Stirewalt: I'll Tell You What":
Follow Dana Perino on Twitter: @DanaPerino and Facebook – Plus pick up Dana Perino's latest book: "Let Me Tell You About Jasper"
Follow Chris Stirewalt on Twitter: @ChrisStirewalt and subscribe to his political news note: 'FOX News Halftime Report'
Click HERE for more "Perino & Stirewalt: I'll Tell You What"