"Beard Summit" w/ Martin and Jep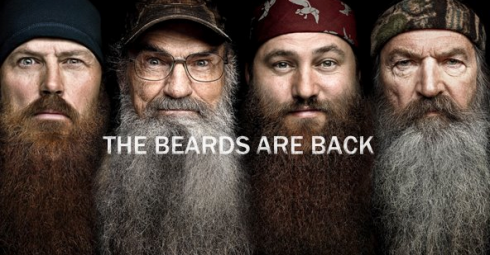 Recorded earlier – 6/27/16
In this episode of The Willie Robertson Podcast, Willie and Johnny D are joined by Willie's brother Jep and Duck Dynasty/Duck Commander employee Martin, all of whom have pretty magnificent beards (which is the topic of this episode)!
The guys talk about all things facial hair, including beard care and grooming, most impressive beards they've seen, and the multipurpose uses of the beard (i.e. bib, face warmer).
The attendees of this "beard summit" also discuss the many things they could do with the 139 days the average man spends shaving, why society tells us to look a certain way, and Willie tells the story of why the last time he shaved his face it made his son John Luke cry.