Never A Dull Moment In The Trump White House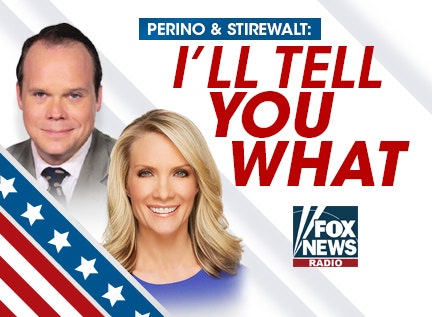 Foreign leaders in. NSA Director and Labor Nominee Out.
Dana Perino, former White House Press Secretary, co-host of Fox News Channel's "The Five", and best-selling author of "And The Good News Is…" and Fox News Politics Editor Chris Stirewalt also talk Obamacare, intelligence leaks and non-traditional news conferences with world leaders.
Plus, Dana answers listeners questions, Chris gives his receipt for sausage balls and they play 'Stump The Stirewalt'.
LISTEN to "Perino & Stirewalt: I'll Tell You What":
Follow Dana Perino on Twitter: @DanaPerino and Facebook – Plus pick up Dana Perino's new book: "Let Me Tell You About Jasper"
Follow Chris Stirewalt on Twitter: @ChrisStirewalt and subscribe to his political news note: 'FOX News Halftime Report'
Click HERE for more "Perino & Stirewalt: I'll Tell You What"