Cheryl Casone: Children Of Working Mothers Wind Up More Successful In Life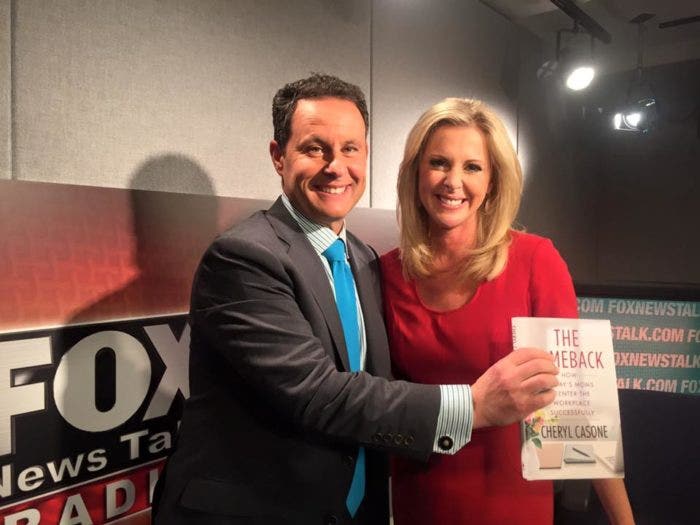 Fox Business Network anchor Cheryl Casone stopped by Kilmeade & Friends to discuss her new book, "The Comeback: How Todayís Moms Reenter the Workplace Successfully", which tells the stories of mothers who struggle to make it back into the work force after taking time off to raise their kids. Cheryl said one of the things she learned while putting the book together is that mothers returning to work bring incredible skills to the work force that companies are just now figuring out, such as their superior multi-tasking, organizational skills and patience which allows them to become great office managers.
Cheryl explained that one of the biggest issues for mothers returning to work after a long absence is feeling insecure and guilty about leaving their kids at home. Cheryl said it is a myth that children of working mothers suffer and the reality is that children are better off when their mothers go back to the work force, pointing to a Harvard study on children of working mothers that shows daughters and sons wind up with higher income jobs and attain more management positions. Sons in particular, wind up better balanced at home with working parents, especially working mothers. Brian agreed with Cherylís analysis and shared the story of his mother having to go back to work after a 15-17 year absence after his father passed away.
For more information on Cheryl's new book go to cherylcasone.com
Watch here: