Fox & Food: Succulent Turkey and other Thanksgiving Tips from Top Chefs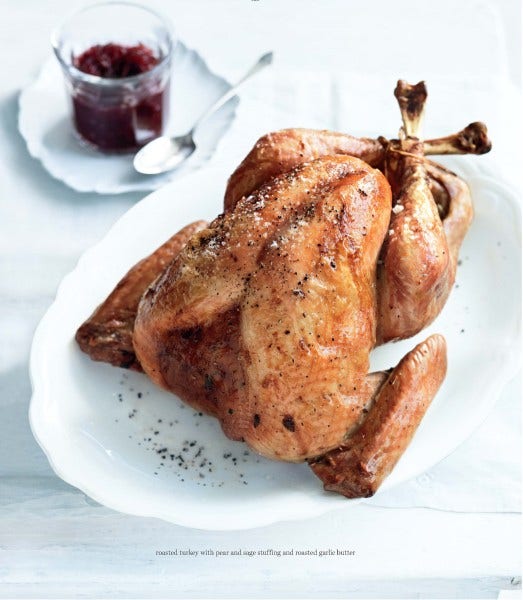 Make the most celebrated family meal of the year more memorable with tips from celebrated chefs Jacques Pepin, Annabel Langbein, Duff Goldman, Brian Alberg, Susan Volland and Alana Chernilla.  They share tips with Fox News Radio's Lilian Huang Woo on everything from turning out the most succulent turkey to a pie they would be fools not to make room for.
Take a LISTEN:
Minestrone
Minestrone is a soup of scraps, and because the recipe is infinitely changeable depending on what you have, it's a soup of the moment. Start with the aromatics. Dice a large onion and, if you have them, a few carrots and ribs of celery. Cook in a mix of butter and olive oil, stirring often, for 15 minutes. Add a few finely chopped garlic cloves along with a handful of fresh herbs. If you don't have fresh, use dried, but just a teaspoon or so of each. Thyme, rosemary, sage, and marjoram are great here. If you have basil, save it for the finished bowl. Throw in a teaspoon of salt and a bay leaf and continue to cook for a few minutes.
Now add the liquid—about a quart of water, stock, or whey. Bring it to a low boil, then reduce to a simmer. If you have a Parmesan rind or prosciutto end, add it now.
From here, you have a great base. Add any combination of diced leeks, hearty greens sliced into ribbons, peeled and cubed winter squash, diced zucchini, and green or yellow beans cut into 1-inch lengths.
Add the tomatoes. This can be 2 cups of roasted tomatoes (see page 23), 2 cups chopped canned tomatoes, or 2 medium fresh tomatoes, cored and diced. Include any liquid from the can, jar, or bag.
Finally, add the extras. Add any or some combination of cooked beans (cannellini and chickpeas are my favorites here), cooked pasta, or cooked grain.
Scoop into big bowls and finish with your toppings. A drizzle of olive oil, grated parmesan, Pesto (page 44), or coarsely chopped basil are all wonderful here.
Storage notes: This freezes well, as long as it doesn't have pasta. Freeze in airtight containers for up to 6 months.
Recipes adapted and excerpted from The Homemade Kitchen. Copyright ©2015 by Alana Chernila. Photographs by Jennifer May. Published by Clarkson Potter/Publishers, an imprint of Penguin Random House LLC
Follow Lilian Woo on Twitter: @LilianNY
Click HERE to listen to more FOX & Food podcasts